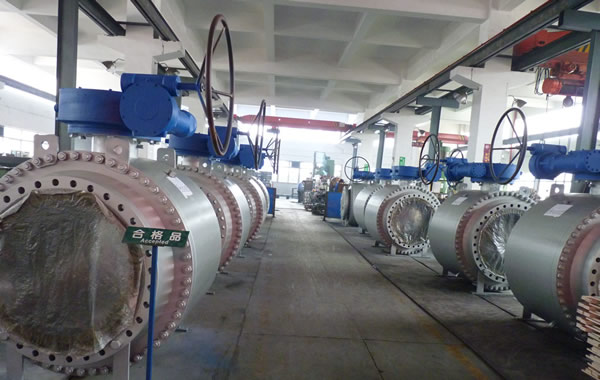 China Xingfeng Valve Co., Ltd. is a high-tech comprehensive enterprise specializing in valve development, production, engineering design, installation and commissioning, technical training and after-sales service. It is a well-known enterprise in the valve industry in China. Standardized workshops to meet the needs of various production and R&D products. With China's modernization and peaceful rise, Xingfeng always makes his own contribution in a timely manner. From the very beginning, we have continuously innovated our products and are committed to providing our customers with good products. Today, Xingfeng's products have been widely used in various fields of the world, and its stable performance and outstanding performance are widely accepted. In the future, Xingfeng will always maintain consistent quality and service, and provide users with reliable guarantee of quality and service.
The direction of enterprise development: to be excellent, to be strong, to be bigger, to be quick, to be new and to be high. High starting point, high investment and high quality are the technological development strategies of Xingfeng Valve Co., Ltd. Learn the world's advanced CIMATRON 3D CAD, CAM, CAE, FMS and other research and design, production management software systems and ERP management for technical innovation and new product development. Develop new products for special customers with reference to foreign advanced production, inspection equipment and production standards. A technical system with independent intellectual property rights as the core was initially formed. The company has passed ISO9001 international quality system certification, and the products are not only sold well in the country, but also exported to Europe, America, Middle East, Southeast Asia and other places. The products have passed the testing of well-known testing institutions.
We have professional engineering and technical personnel to ensure that the quality of the products meets the standards and professional sales service system to provide you with satisfactory after-sales service. Now Xingfeng's products are operating efficiently and widely used in power generation, metallurgy, petroleum, chemical, light industry and other engineering departments. The leading products are: GB, API standard gate valve, globe valve, check valve series, sewage treatment valve series, metallurgical valve series, ventilation valve series, knife gate valve series, all welded ball valve series, forged steel welded ball valve series, regulating valve series, etc. product.
Facing the new century, China Xingfeng Valve Co., Ltd. has established a professional and modern industrial model with its leading products as its core business and related fluid machinery products as its auxiliary business. Through the merger and expansion, and diversified development, it is fully revitalizing the national valve industry. And shape a national brand. We sincerely welcome your cooperation!